Artists and Scientist Association ACTINE
Actine association aimes to promote children's curiosity and affection to live sciences and medicine. Established in 2018 Olga Markova initiative Actine united scientist-artists of Institut Curie, CNRS and Inserm. Association popularises science via kids workshops, exhibitions and publishing 'Esprits Curiex' books collection.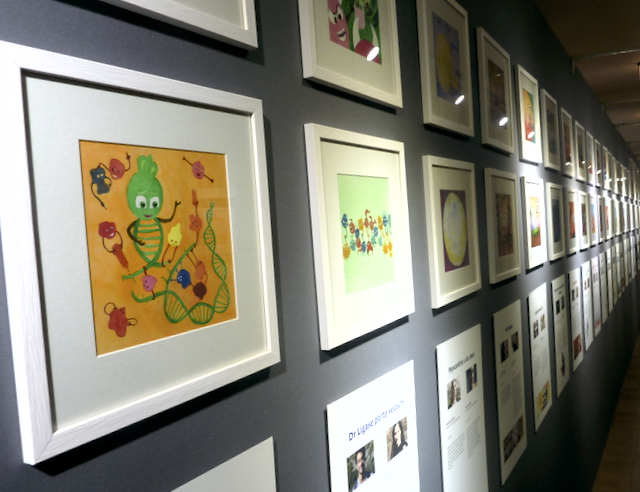 Esprits curieux :
des livres pour faire découvrir la science aux enfants
Une collection unique
La collection Esprits Curieux destiné aux d'enfants de 3 à 6 ans invite les plus petits à découvrir le monde de la science et son fonctionnement. Chaque livre de la collection a été écrit par un chercheur et aborde un thème de recherche différent, raconté avec pédagogie.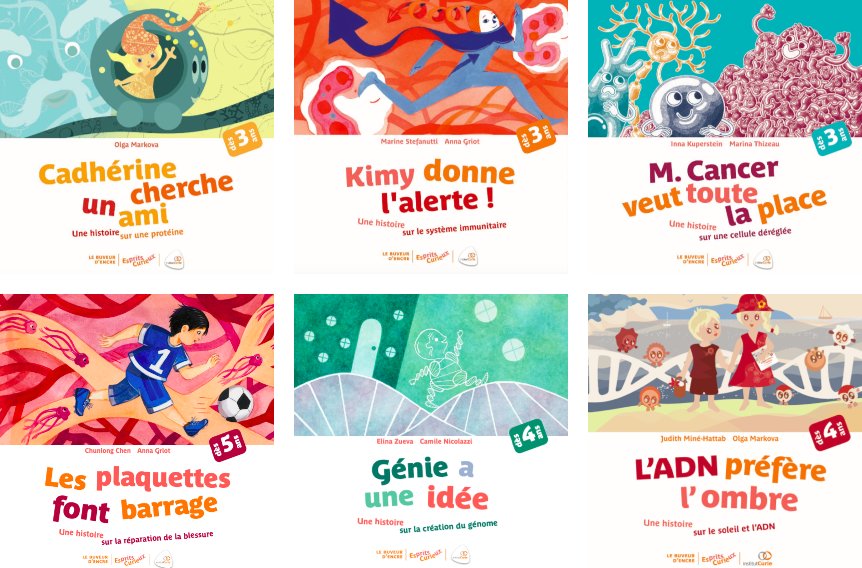 Let the kid and yourself love science with 'Esprits Curieux' scientific books collection for toddles and kids. Designed specifically for 3-7 year old kids illustrated albums discover modern achievements in live science and medicine. Each album is written by a specialist in the field  and illustrated by an artist inspired by real scientific data. Heros of the stories are living through adventures inside human bodies.
Collection 'Esptrits Curieux' created by Actine Association in collaboration with Instiut Curie and Foundation IPSEN. Published by Le Buveur d'Encre.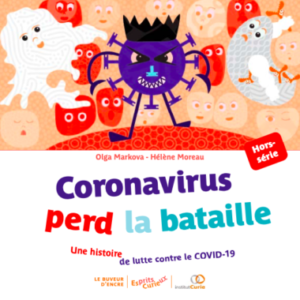 Coronavirus veut conquérir le monde. Heureusement, Phagocyte et Lymphocyte sont la pour défendre le corps humain.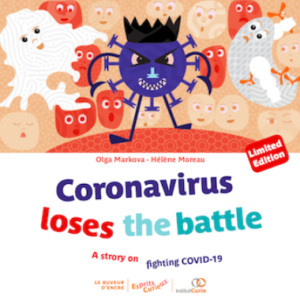 Coronavirus wants to conquer the world. Fortunately, Phagocyte and Lymphocyte are there to defend the human body.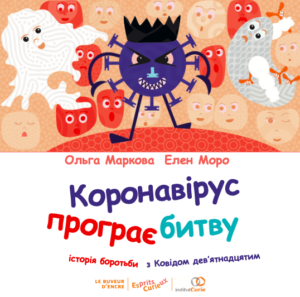 Коронавірус хоче оволодіти світом. На щастя, Фагоцит та Лімфоцит готові захистити людський організм.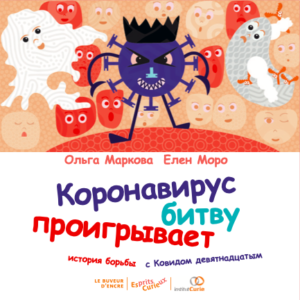 Коронавирус хочет завоевать весь мир. К счастью, Фагоцит и Лимфоцит готовы защитить организм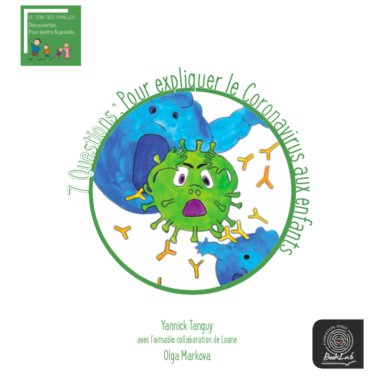 Booklet to explain Coronavirus to Kids
7 questions and 7 answers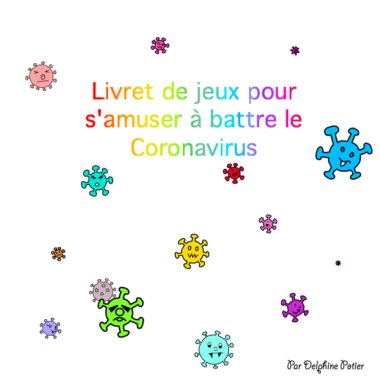 Jeux et Coloriage
Games to have fun to battle Coronavirus
Be notified about new Actine Association books and events
You can unsubscribe anytime by sending an email to asso.actine at gmail.com